Coming up with a million-dollar mobile app idea could be challenging.
What if we share 53 inspiring mobile app ideas of the future with you?
It would be cool, right?
Also, we will show you 12 new techniques that will help you to come up with even more.
Let's get started!
53 Innovative Android & iOS App Ideas
Here are 53 innovative Android and iOS app ideas that you can take and start the development right away in 2020.
Some of these ideas are easy to implement even for beginners. As a starting point, you can use one of the open-source Felgo app examples .
1. Grocery Shopping App
The idea is to create a grocery shopping app that suggests shopping lists from the available budget. Items on the shopping list and store recommendations are suggested based on location, budget, date, and history of the purchases.
Additionally, machine learning technology can be implemented based on purchase history and current input.
2. Mood Monitoring App
An Android and iOS app that lets you rate your day and look for patterns that affect your mood.
You would be able to add and evaluate activities, locations, events, that took place during the day. The idea is that the app will analyze your past activities and will look for patterns. Based on that, it will give you suggestions to improve your mood.
Here is an example of an Android and iOS app from where you can get inspired. The app was developed in Felgo, a cross-platform app development tool.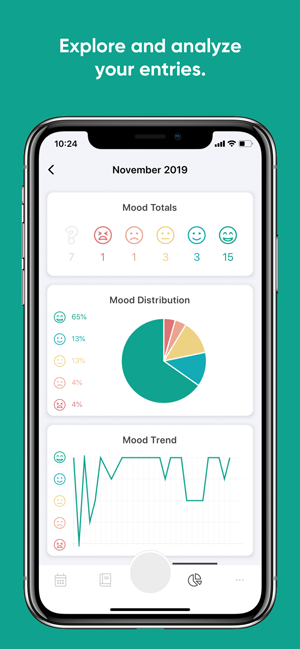 3. Social Networking App for Single Parents
A platform for single parents where they can share their interests, tips, experiences, and thoughts with each other.
This mobile app will match the parents based on the information they provide about themselves (e.g.: number of children, age of the children, location, interest, etc.).
4. Brand Identifier App
This brand identifier app will allow users to learn more about a specific brand or product. By scanning the logo or tag of the item, the mobile app will list articles, information, and news about the manufacturer as well as about the product. In the case of clothing items, it will also tell the users whether it is authentic or not.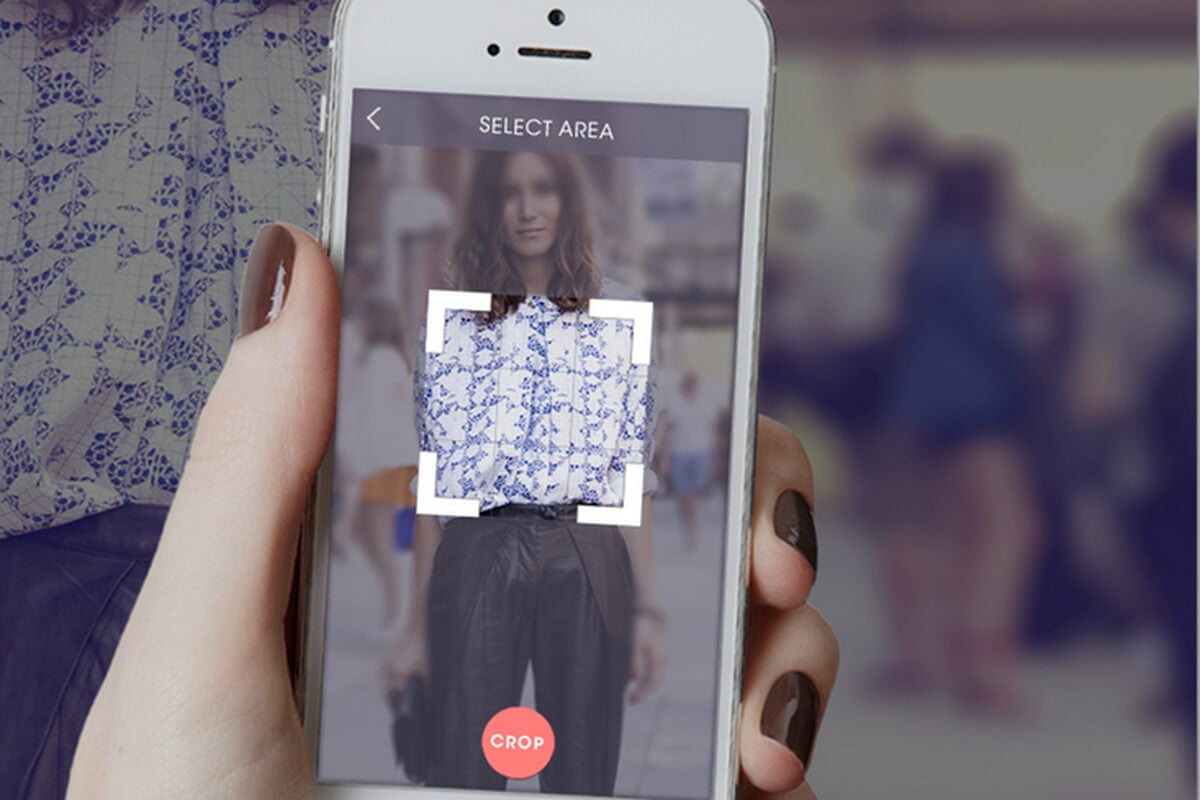 5. AR for School App
Many students struggle with understanding certain subjects in school.
This app facilitates the illustration of complex materials taught in classes such as Chemistry or Biology. By applying Augmented Reality technology, the app aims to help students visualize and better understand complex subjects.
You can simply develop augmented reality apps using Felgo, a cross-platform app development framework.
Create your app for Android and iOS with the same source code and tools.
If you need help with your mobile app development, consult with Felgo's team.
6. Presentation App
The application enables you to present your 3D models anywhere.
This app will allow you to import your 3D models into your iOS and Android mobiles, and illustrate them wherever you wish.
The idea could be perfectly used for business project presentations as well as in many other fields.
7. Catering Service App
A mobile food ordering app that enables customers to place their orders in advance. Once the order is placed, customers will be informed about the possible time for pick-up.
Through this app, customers don't have to deal with waiting in line as their order will be ready by the time they arrive at the restaurant.
Feel free to develop and experiment with this idea. You can simply develop the application template for both Android and iOS using the free cross-platform development tool. Once the template is ready, you can tailor the app to different restaurants' needs.
8. Celebrity Identification App
Have you ever found yourself in a situation where while watching a movie, you just could not remember the name of the actor?
The same identification method could be used for this idea that the popular app, Shazam, was built on.
You can simply take a picture of the celebrity you would like to obtain more information about. Once the picture is run through the app, it will provide you with the most useful information found on the internet.
9. Other Recognition & Identification App
Based on the above-mentioned method, not only songs or celebrities can be identified, but also movies, TV shows, perfumes, etc.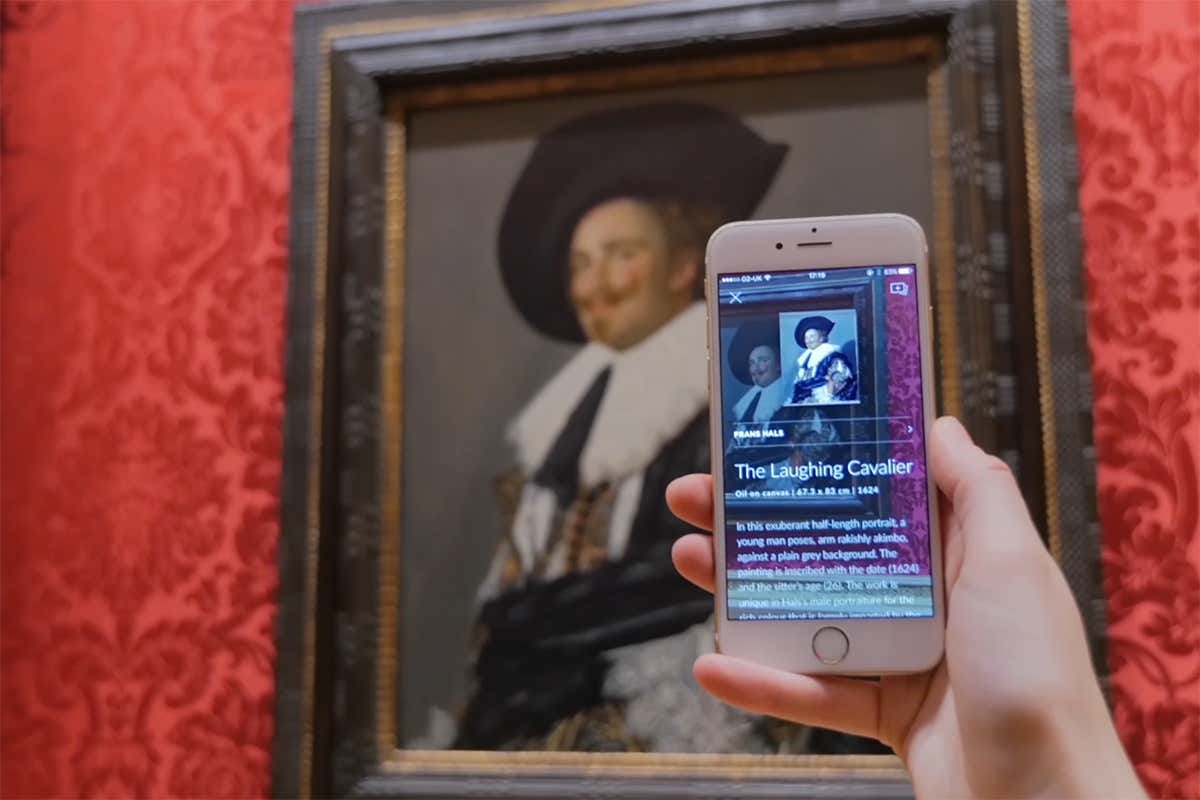 10. Virtual Shopping App
A virtual shopping app that can be used to create a shopping list at a specific store. It would also tell its users whether the selected product is available at the nearest store to their location. In case the items are out of stock, it would also give them a suggested list of where they can collect them.
11. Contractor Finder App
Through this app, users can find contractors in any field. Users can also submit their requirements, compare prices, or read reviews about previous services. They can select their reliable providers based on availability, rating, location, and price.
12. Note Sharing App
Did you miss the lecture, conference, seminar, meeting or a class? Would you like to see the notes from the event, but cannot find anyone who would have it?
The idea behind this app is to create a platform where users can upload, share, or comment on new or existing notes about a particular topic.
13. Parking Spot Locator App
The mobile app that helps you find free and paid parking spots at your location. The app could use GPS, webcams, location, parking data in real-time to find free and paid parking space nearby.
14. Voice-activated Mobile Phone Locator App
At least once in a lifetime, it happened to everyone that they forgot where they left their phone or which pocket they dropped their phone in.
This app could save time trying to go through all the places you might have left your belongings. This mobile app uses voice activation that turns on when you say the code word.
15. Social Attachment App
The mobile app makes socializing easier by helping you find people with similar interests nearby. You can choose topics of your interest, for example cinema, sports, movies, video games, books, etc., then swipe and find people in your area. The process of finding people could be similar to the Tinder app.
16. Table Booking App
A restaurant reservation app that will let the users book a table at their favorite restaurant. Information, such as floor map, availability or the number of seats at the table, are provided upon booking.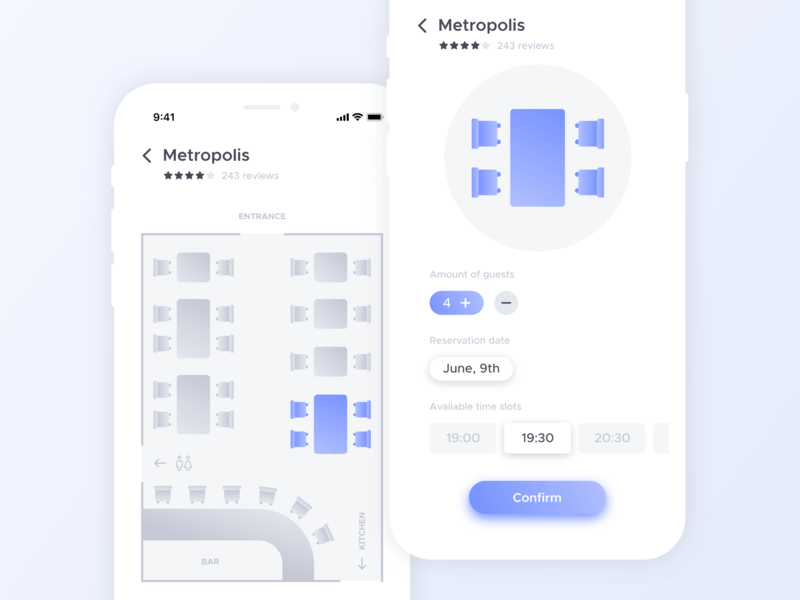 17. Lost & Found App
Did you lose your keys in the carpark? Did you lose your jewelry in the fitting room? Do you know someone who has lost a small item before?
This app aims to connect the lost items with their original owner. Users can upload the items they found at a specific location so that these lost items can find their way back to their owners.
18. Gift Delivery App
The idea is to create a mobile app that people can use to surprise their loved ones with gifts sent directly to their doorstep. Buyers can choose from many goods and services provided by local stores. The store owners can design their store profile as well. Buyers can choose from a great variety of merchandise and can also choose and design the packaging. Once the transaction is made, delivery personnel will pick the item up and deliver it right to the loved one's hand.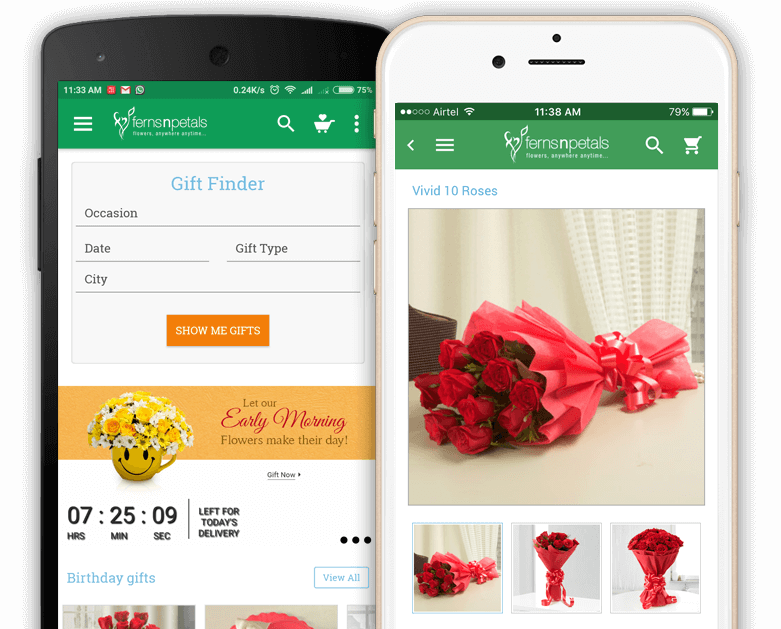 19. Local Party and Event Finder App
A party and event finder app that collects all the available events from different platforms into one place from sources such as Facebook, Meetup.com, Couchsurfing, etc.
It'd give detailed information about the requirements, entry information, time, and venue.
20. Social Wine & Dine App
A networking mobile application that connects you with people nearby to grab something to eat or drink. The app would allow users to connect based on interest, location, and availability. Then, users can start a conversation via direct invitation messages.
21. Expiration Date Tracking App
When was the last time you have nervously taken a sip from the milk container that has been open for days?
This idea provides a solution to this problem. It is a tracking app that keeps track of the expiration dates of the food in your kitchen. Thanks to this app, users will no longer question whether the items are safe to eat or drink in their fridge or not.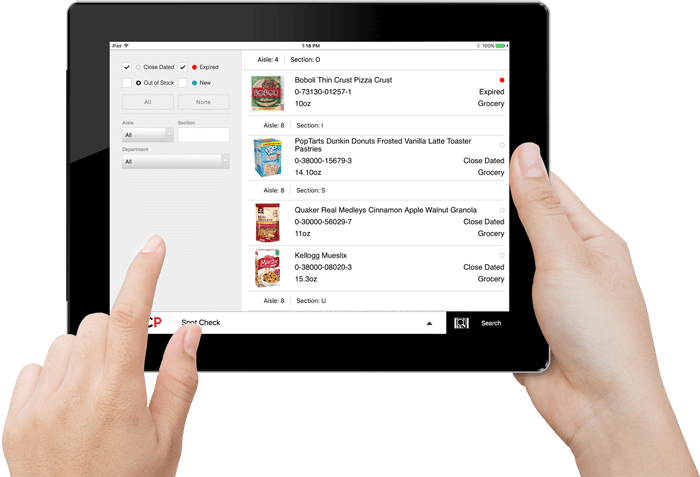 22. Travel App
A travel assistance app that will give its users suggestions of local attractions to visit, cuisines to taste, activities to do based on their interest at a particular location. Data would be retrieved from Tripadvisor and other travel sources, where locals and other travelers share their experiences.
23. Reverse Travel App
A mobile travel app where users can list their interests and based on that it will show them places they shouldn't visit or cuisines they shouldn't try due to health reasons such as allergies, special diet, intolerance, etc.
Feel free to develop this travel app idea by combining other relevant features that could be helpful for the traveler.
24. Digital Receipt App
A digital receipt app that will collect all the transactions that you make into the app. It will reduce the overuse of the paper and will make it easier to track the costs and keep receipts.
25. Mall Navigation App
A mall navigation app that displays a detailed map of the mall. This awesome app idea can surely increase customer satisfaction. It will not only make it easier to find the desirable stores, toilets or food courts but would also help the users to find the fastest route to their chosen destination.
Sounds interesting? Check out Felgo's demo map app and make a fortune by bringing this idea to life.
26. Supermarket Checkout App
Supermarket checkout app that automatically scans the products on your mobile app while shopping. Upon checkout, the mobile app also makes the transaction via integrated e-payment.
Get inspired with this innovative app idea from Amazon Go. You can simply develop this app idea and tailor the concept to the other markets.
Here is a demo version of the Amazon Go, the world's first self-service checkout mobile application.
27. Architecture & Design App
A virtual interior design app that allows its users to take a photo of a place and design it virtually using augmented reality.
This app could be used for businesses such as interior design agencies, furniture stores, or even school projects. This app will not only increase customer satisfaction but would also save a lot of time and effort to the business owners.
You can develop a similar interior designer app (for Android and iOS at the same time) using Felgo or its mobile app development service.
28. Payment Reminder App
A tracking app that helps its users monitor their bills, subscriptions, and payments via sending automatic reminders about the next payment due date.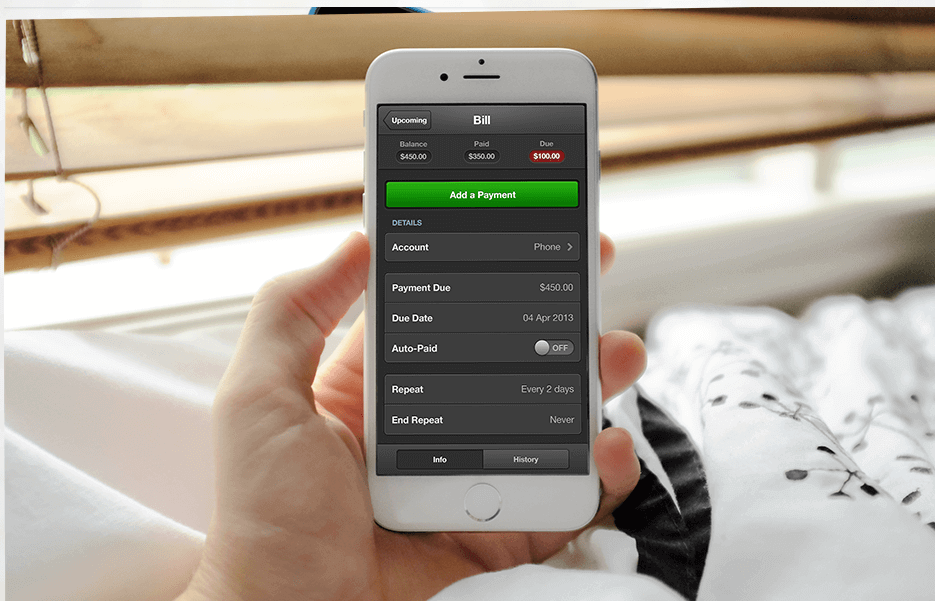 29. Delivery App
Do you have a package that you would like to mail but do not know which delivery service provides the best deal? This app idea provides a solution to this problem. It will suggest its users the best delivery companies with the best deals to send their package. The app would create the list based on reviews, location, weight, type, and size.
30. Language Exchange App
A social language exchange app where you can select the languages you would like to learn or practice, and will be matched with people sharing the same interests. Users can choose from study partners as well as teachers.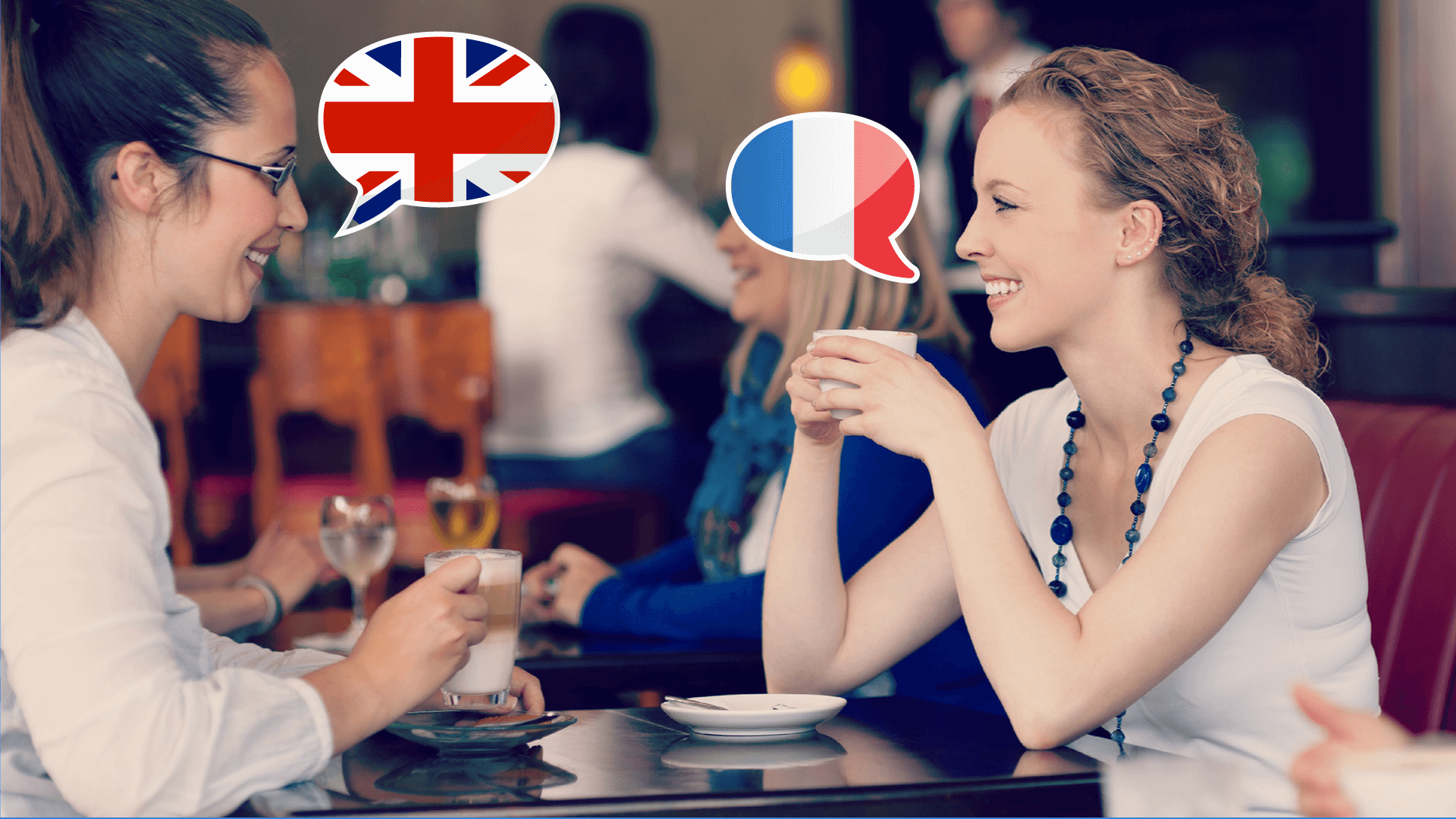 31. Social Dining App
A social dining app that enables you to find people who would also like to get out of the house, socialize, or wine & dine in your area. To connect with others, users can send invitations to other users and once the invitation is accepted, they can roll and hang out with each other.
32. Taxi Management App
A taxi business management application that helps drivers to monitor their cash flow. Via this app, users can easily track their income, expenses, business supplies, and transactions all in one place.
33. A Social Networking App for Businesses
The idea behind the social business networking app is that it allows its users to find team members for their specific projects in any desired field. This app idea creates a marketplace for professionals.
34. Public Transportation App
The idea behind this mobile app is to notify its users about the best route to take using public transportation. It would also alert the user when it is time to leave to avoid missing the bus, train, or even the plane. It would monitor traffic, delays, scheduled time of departure, and would also consider rush hour.
35. All-in-One Social Media App
The idea behind this app is to combine all social media platforms, such as Instagram, Facebook, Twitter, etc., and use this app to stay up-to-date, post, follow, like, message, share, or comment at one place.
36. Wedding Planner App
This is a marketplace for all wedding-related topics. Venues, musicians, flower shops, designers, etc. can advertise themselves in the marketplace. The future newly-weds can browse through the offers, read articles and reviews, and start conversations with other users.
37. Marketplace for School Supplies
This mobile application would create a platform for students where they can sell, buy, borrow, or lend used school supplies. The service can also be extended to other categories such as furniture, electronic devices, real estate, vehicles, etc. This application would not only save time but would also save money for students on both ends.
38. Tax Management App
This tax invoicing business app will make entrepreneurs' lives easier. The app will calculate taxes that should be paid based on the user's income and local law. It also might have an integrated feature for generating invoices.
39. Local Travel App
Travel and tourism app that will show its users where, when, and what to do, eat, drink, visit, stay based on the feedback and recommendations from locals.
40. Smart Cooking App
"What should I cook for dinner?" - a question that is asked way too often. This app idea provides a solution to this problem. The idea behind this application is that the users enter the ingredients they have in their kitchen. Then, the mobile app will give them a list of recipes they can use to make food from the available resources. This app could help its users to come up with some great cooking ideas that they mightn't have done before.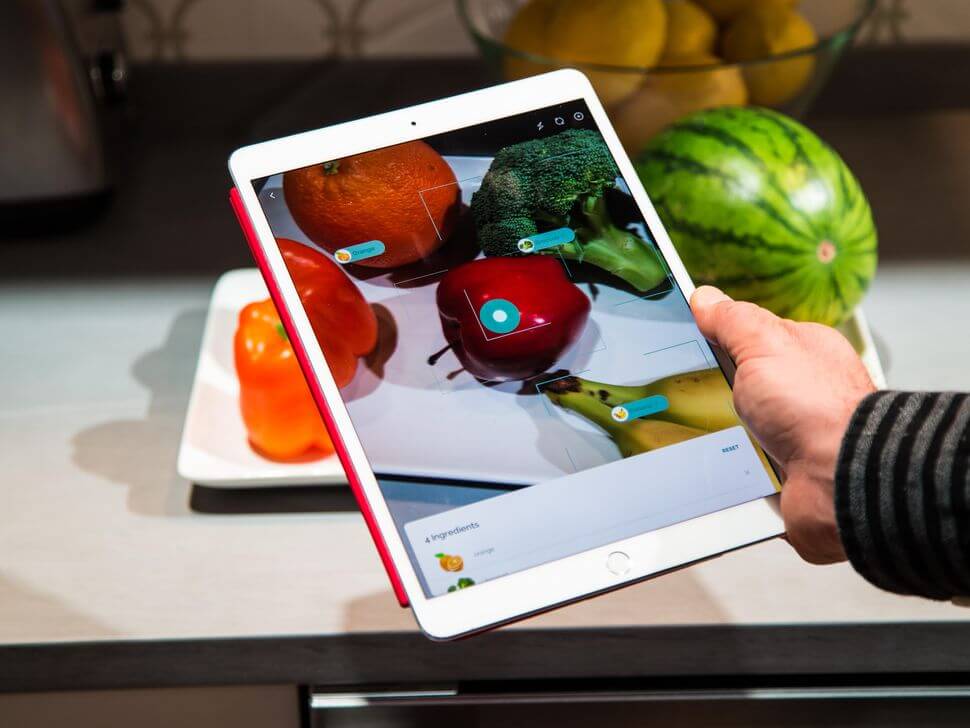 41. Smart Investment App
AI-based Investment App that will do the market research for you, create a thorough analysis and present its finding right to your mobile phone. Based on the given information, you can decide whether you want to invest or not. It will also allow you to make transactions through the app.
42. The Wish-list App
This app lets its users create a career, business, life, or merchandise-based wish-list. If the user creates a career, life or business-related list, it will allow its users to select short-term or long-term goals. Once it is finalized, it will research online and suggest the best ways to achieve them. If it is a merchandise-based wish-list (e.g.: furniture, clothing, electronic devices, etc.), it will give you the best option where to find them based on your criteria.
43. Startup Assistance App
An app that aims to help startup companies and entrepreneurs research common questions, issues, topics and hints and tips about their new business ideas. The app also provides a platform for finding clients, investors, and professionals to recruit.
44. Quick Cash App
Are you looking for someone to mow your lawn, walk the dog, feed your cat, or change your light bulb? This app idea provides a solution to these and many other problems. This is an app where users can find people in their neighborhood to do small work around the house, which takes only a couple of hours.
45. Special Deal Tracking App
A smartphone app that notifies you about nearby deals on the mobile. You'll get a notification when a store, based on your interest, is offering some kind of special deals, e.g. 50% off. The deals could be related to traveling, fitness, food, etc..
46. Budgeting App for Shopping
This is a grocery budget planner idea that helps people to monitor their spendings on, for instance, grocery shopping. This app will give them a better understanding of how much they consume and spend on groceries. The app will allow users to feed data about their purchases on a daily/weekly/monthly basis. Then the system would then give them analytics that would help them in future budget allocation.
47. Delivery Service App
With this app, users can create their own grocery shopping list and find a delivery service or even a person who can do the shopping on their behalf and get it delivered to their doorstep.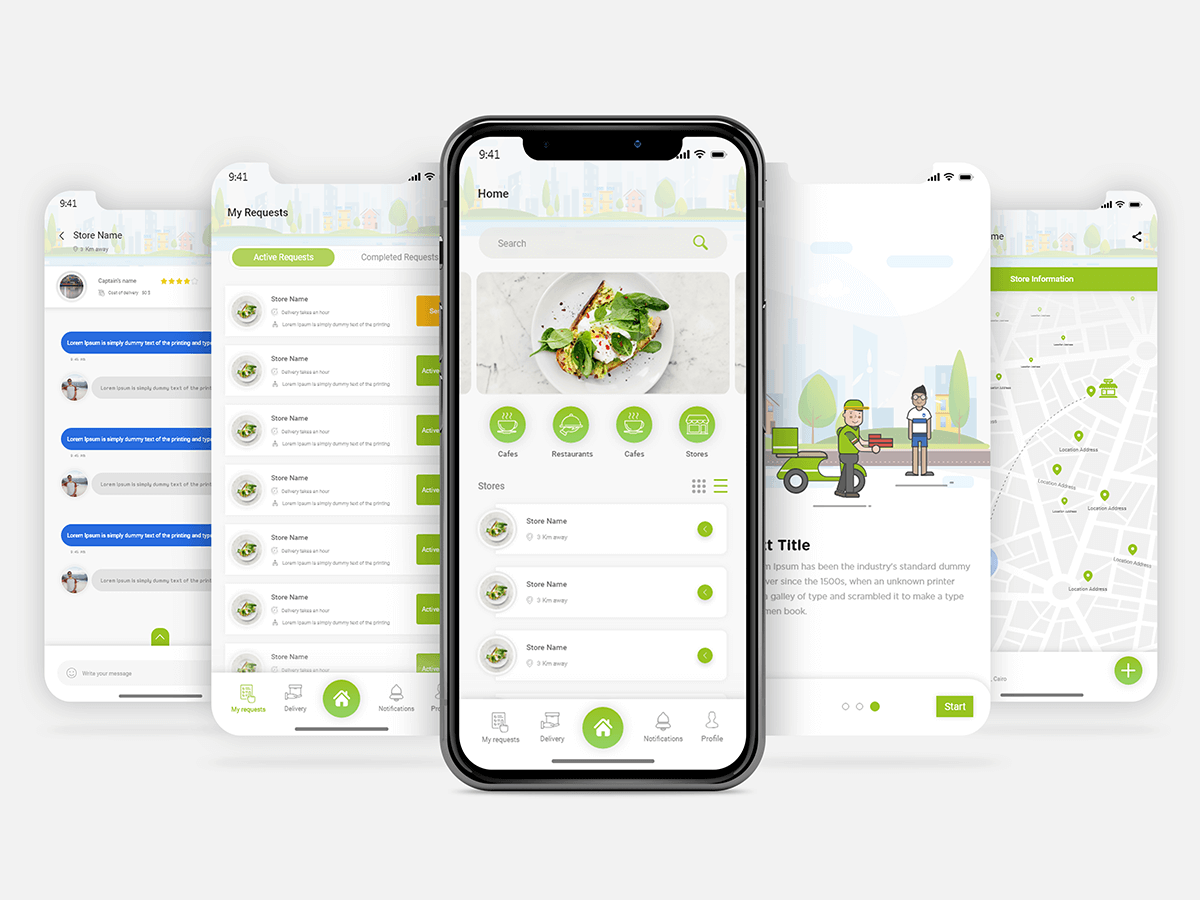 Did this idea catch your attention?
If so, kick-start your own mobile app with Felgo's basic app then implement additional features, such as messaging and map, to your project.
48. Health & Fitness App
Create an app that tracks the body weight and based on that, it gives suggestions on calorie intake, required amount and type of exercise to achieve your desirable body shape. You could include an exercise log in the app as well.
49. Localized Church App
Create a localized mobile church app. where you enable members to take sermon notes, check the prayer list, listen to messages on the go, access small group material, engage with the real-time church news feed, give a donation, and much more. In the app, you can include calendar, sermons, etc. You can get inspired by this example.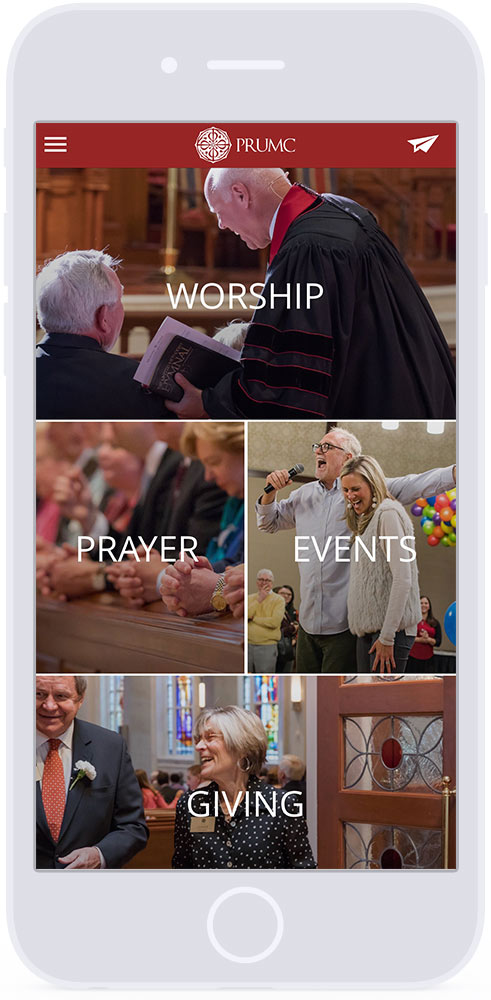 50. Coupon Applier App
This app would be developed to ensure that every shopper gets the lowest price possible. The app notifies the shopper about the available coupons. The coupons will automatically be applied upon payment, which will guarantee the lowest prices available. However, the shopper will have the option to select whether he or she would like to use the discount or not.
51. Event Planning & Invitation App
With this app, users can easily plan any event such as weddings, birthday parties, New Year's Eve parties. It provides its users with all the necessary information, resources, and tips for their next event. Organizing an event with this app will reduce the invested stress and time. Via this app, users can also directly send a customized invitation to their guests.
52. Used Item Giveaway app
The purpose of this localized app is to create a platform for people to donate clothing items, household items, food, school supplies, or any other things that they don't need and find someone who does. Users can search for items based on type or location. The app would also allow users to auction their items for charitable causes.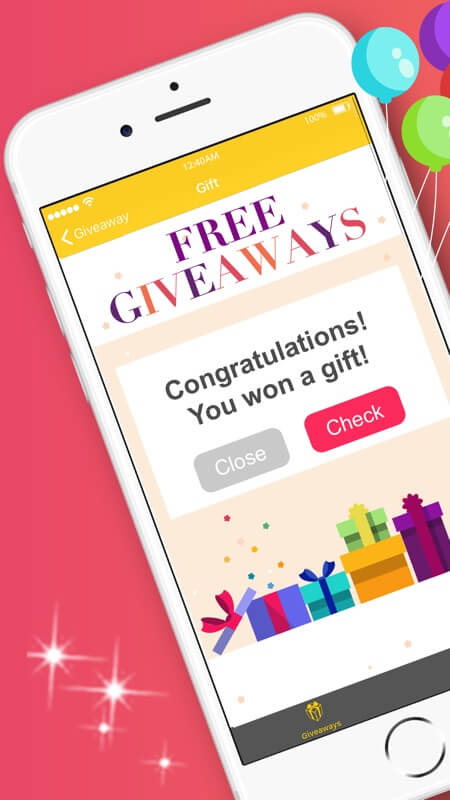 53. Social Media Automation App
Android and iOS app that automates social media engagement on Instagram. The idea is that the app can help you grow your Instagram followers and general engagement on your accounts.
With the app, you can automatically follow, like, comment, DM, and engage with the people based on your account's interests.
12 Ways to Come Up with New Mobile App Ideas
1. Start by solving your problems
Start coming up with app ideas by identifying the frustrations that you have with the current way of doing things.
Look at these problems, research and try to find apps that solve your actual or similar problems. In case you find such apps, try them out and see whether it solves your current frustrations, or not.
Can't find it? That might be a great start then. It is possible that others may have similar frustrations, which gives you a potential market.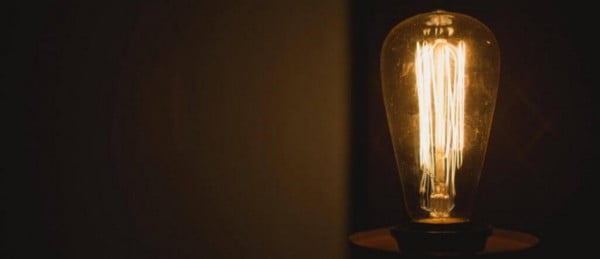 This is a common approach to create new apps and businesses in general. It works well because it encourages you to look at things in simple terms. It's much easier to fix a basic problem than to come up with a complex and completely new idea. if you understand the problem yourself, then you're in a good position to fix it.
Canvsly's Android and iOS apps are great examples of this technique. The app was created by Amit Murumkar. He realized that there wasn't enough space on his refrigerator for all of his child's artwork. Some of it had to be removed over time to make space for new paintings and drawings but. But he didn't have a good way to save the old artwork.
He also felt frustrated because his own artwork was never saved. Then he thought about all the other parents that must have a similar issue. He found a problem he was having, realized that other people had the same problem and created a solution. You can read Canvsly's full story here.
The key to this technique is to be aware of pain-points in your life or the lives of others. If you or someone you know encounters the same issue regularly with no solution in sight, then you can be the one to fix it.
2. Apply the Freemium Business Model
You might notice that popular paid mobile apps are followed by free alternatives.
Similar applications that target the same audience by offering very similar value for free or at an affordable price.
You can use a freemium business model for your free alternative to the popular paid mobile app. Firstly, focus on satisfying basic needs with your free alternative. After that, you can try to up-sell the product with pro-features.
Have a close look at how some of the successful Android and iOS app companies use the freemium business model.
To give a clear example, you might know about Spotify, which is a digital music, video streaming, and a podcast app that gives its users access to millions of songs. It's basic functions, such as playing music, are free. But to get its pro functions, you have to upgrade to Spotify Premium.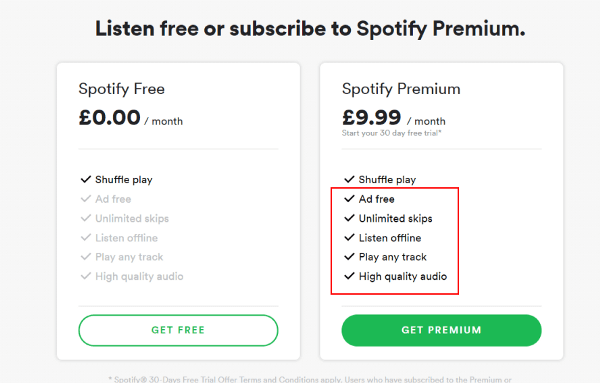 3. Don't try to reinvent the wheel -  Improve an existing idea
Sometimes mobile applications come into our lives and seem to fix a problem we all have. But what if it doesn't provide a complete solution or still has room for enhancement?
In this case, it might be time to improve an existing idea by building upon it.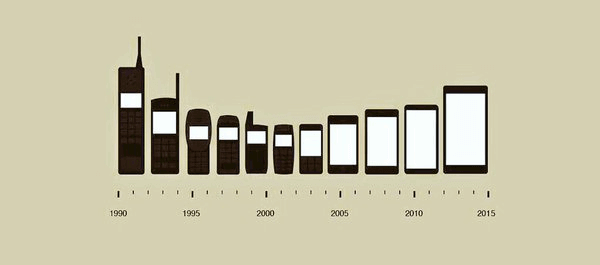 Take a look at what some of the big players in your industry are missing. Try to figure out how you can fill the gaps.
Start by analyzing their products and try to identify what they do and don't do well. Combine the discovered insights into the application development. Try to make the app stand out with a modern design that follows the latest technology.
Many developers have gained positive results with this technique over the last few years. Whether it's taking an app and giving it a better UI, or creating a lite version of an essential app, developers always seem to find a way to improve things. And you don't need to confine yourself to the technological world either. Even traditional businesses are now being improved by app developers.
Uber is a great example of this. Travis Kalanick and Garrett Camp took a simple idea like the taxi and improved the service for end-users with their mobile app. Now they own a company worth over $60 billion. Their success speaks for itself. They didn't have to invent anything new or convince people to do something they hadn't done before. They provided people with a more streamlined service that gets them from A to B.
Improving an existing idea is difficult but it has its advantages. A major advantage of this technique is that it's easy for people to adopt. If you can explain your app by saying "It's XYZ, but better!", users will have an immediate picture of what your application can do. And once users see that you've improved an idea in a genuine way, it's hard for them to go back to doing things the old way.
4. Find an industry that lacks recent innovations
When trying to come up with mobile application ideas, try to identify industries that are popular but lack recent innovations.
Augment applied this concept well for their business by creating an augmented reality app for real-estate salesmen.
The application helps them better present and sell their real estate projects and could also be a great substitute for boring brochures.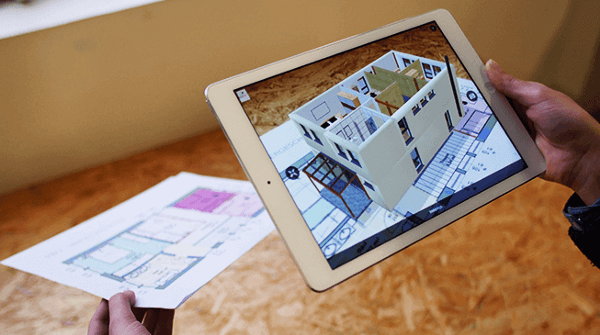 You can apply a similar mobile app idea for different industries and fields.
You can create similar augmented reality apps for Android and iPhone at the same time in Felgo's cross-platform development tool .
5. Identify innovative mobile application trends
Try to predict the upcoming future. Successful mobile applications are created by innovators who don't stick with the old technologies or methods. They try to identify trends that will be successful in the future.
You can do this by analyzing recent trending mobile applications. Simply take a look at the top 100 Android and iOS applications.
Moreover, you can have a look at Product Hunt where you can discover the latest mobile apps, websites, technology products, and trending industries.
If you're good at noticing trends or predicting what's going to be popular in a few months, then conducting user research is a great way to find inspiration.
6. Conduct user research — talk to your potential users
Try to come up with an app development idea based on your target users' needs. Start doing it by conducting early user research.
There's no better way than interviewing your potential users. Try to find out the following:
How do they currently fix the issue that you are trying to solve with your app?
What kind of applications do they currently use to solve those problems?
For what kind of needs do they use that app?
What do they like and don't like about it?
What are they missing, in the app?
By answering these questions, you will have a better understanding of your potential competitors, the actual needs of the targeted users, and the way you should shape the development of the minimum viable product (MVP).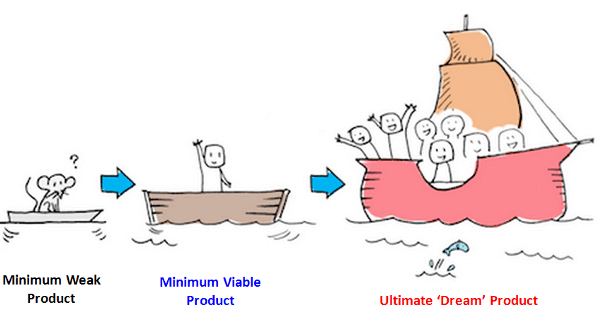 Here is a good example of how Brian Wong came up with Kiip, an in-app mobile advertising platform that uses moments to create meaningful customer interactions and generate highly targeted, custom audiences.
He analyzed potential user behaviors in the most basic way possible.
While traveling by plane, he checked the backseat screens of other passengers to see what they were doing. He noticed that the majority of the passengers were using their devices to play mobile games. All the passengers were highly engaged, but Wong noticed that on-screen ads offered little value to users.
He decided that mobile gamers should be able to earn real-life rewards for their engagement
and so Kiip was born.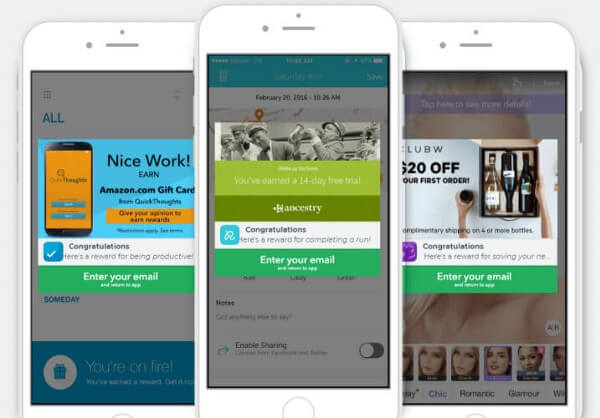 Wong's user analysis focused on a small cross-section of mobile users but he was able to identify a trend nonetheless. Your user research could be as simple as asking 5 friends what they use their phone for most or a poll on your favorite social media site. The important thing is to gather solid information from reliable sources.
What's more, try to build up an email list of potential users. You can start experimenting with one of these email campaigns.
Building up an email list will help you to:
Nurture leads
Stay in touch with the potential users
Build up awareness of the upcoming mobile application
Find beta-testers of the app
All this will help you to get the product market fit before launching the product itself.
7. Make people's lives easier and faster
Try to understand people's repetitive processes and create a solution that would ease or speed up their daily routines.
"If I had asked people what they wanted, they would have said faster horses." — Henry Ford
Coming up with the mobile application idea doesn't mean that you have to focus on inventing a new product or service.
In fact, focus on identifying what solutions people use to solve certain repetitive processes. Observe and learn more about those processes. Try to identify what solutions do they use for the complete process. Think about what they lack in those solutions and how you can improve them.
8. Copy others' ideas and localize for your market
Why not localizing globally successful mobile applications? There is nothing wrong with that.
You can get awesome mobile app ideas by looking at popular international applications. Study them and tailor them to your market if needed.
For example, you can create something similar for the local audience like meditation or training apps.
Don't clone exactly, but take the good aspects from those applications and tailor them to your market.
Instead of reinventing the wheel, try to think about how you can improve the existing wheel.
9. Gain more experience to connect the dots
The more you do and the more experience you gain, the more capability you have to come up with new ideas by connecting dots from your past experiences.
Leonardo da Vinci's greatest breakthroughs came from connecting the unconnected. In particular, the insights gained by bringing different perspectives together. He defined the innovation as connecting the unconnected.
Bill Gates read books on different subjects . He believes in the power of finding useful things by chance to come up with new ideas.
In a speech from 2005, Steve Jobs captured the spirit of innovation in three sentences:
"You can't connect the dots looking forward; you can only connect them looking backwards. So you have to trust that the dots will somehow connect in your future. You have to trust in something your gut, destiny, life, karma, whatever. This approach has never let me down, and it has made all the difference in my life"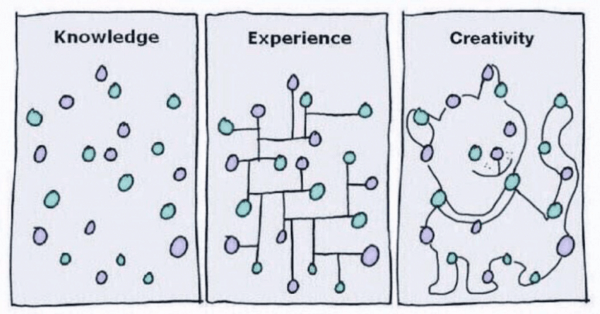 10. Brainstorm like a Pro!
Brainstorming has a bad reputation within certain circles because when it is done incorrectly, it can be a big waste of time. Once you get it right, you'll even surprise yourself with what you are capable of coming up with. Here are a few quick tips to improve your brainstorming session!


Use a Visual Prompt
When brainstorming, it's a good idea to keep a certain topic in mind. This helps you to create ideas within a certain context. A visual prompt is an effective way to frame the context you're trying to work in. Even having a photo of an object can be a useful anchor for your ideas.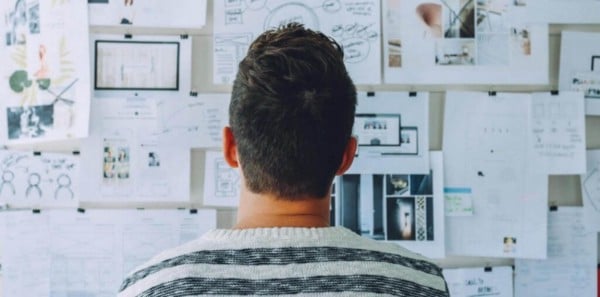 Think of the Worst Ideas Possible
This technique may seem out of the ordinary at first, but there's a clear method to this approach. You start off by trying to think of the worst ideas possible. Write them down and then try to turn these terrible ideas into good ones. It's a basic approach, and you may not always succeed but if you come up with one good idea then you've had a productive brainstorming session.


Challenge Your Assumptions
One of the problems we all face when coming up with ideas is that we work within our own set of assumptions. You can only begin to think outside the box when you challenge these assumptions.
To start off with, think about the kind of app you want to make. Then ask yourself, why you want to make this type of app, why will it be successful, and why you're the right person to make it. This type of brainstorming helps you scrutinize potential ideas. It helps you discover stumbling blocks before you encounter them in real life. By imagining these stumbling blocks, you consider ways to overcome them or avoid them completely.
11. Keep a Notebook
You've got a mobile app idea? Write it down.
Notebook is a great tool for organizing ideas and but it has also been proven that writing down ideas helps you to remember them better as well.
If you're the type of person that has 100 ideas a day, keeping track of everything in your head can be difficult. How to make an app when you consider that you'll need to prioritize these ideas at some point, it becomes obvious that keeping a notebook is your best option.

Many of history's great thinkers and inventors kept notebooks with them. The most famous was Leonardo Da Vinci. His notebooks are artwork themselves. They contain designs for futuristic machinery, mathematical equations as well as his thoughts.
It's clear that there was a way for Da Vinci to keep track of his ideas. If it worked for one of the greatest geniuses of all time, it might help you come up with an app idea as well.

12. Take breaks
Taking breaks might sound unusual but the stories of people coming up with brilliant ideas in the shower or while taking a walk are true.
This technique has a neuroscience-based explanation as well. When you slow down from awakeness mode, the brain moves to its most creative mode called, on Theta state. In other words, you're starting to daydream. In the Theta state, the brain often generates ideas when you're not forcing it to.

Source
Our personal tip for slowing down is to take a 10 minutes break or use the 4–7–8 breathing technique. After your mind slows down, ask yourself questions that help you come up with the solutions.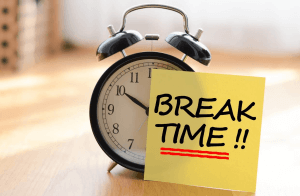 Start Mobile App Development
Hopefully, you've got a better understanding of how to approach the idea generation process itself from the second part of the article.
Now it's your turn to start the mobile app development.
You can take one of the 53 app ideas and start development using a cross-platform app development tool , where you can make your mobile app for Android and iOS at the same time.
If you enjoyed this post, feel free to share it on Facebook or Twitter.
More Relevant App Development Resources
Qt AR: Why and How to Add Augmented Reality to Your Mobile App
Handle Safe Area Insets, Notch & Display Cutout for iPhone X, iPad X and Android P
The Best App Development Tutorials & Free App Templates
All of these tutorials come with full source code of the mobile apps! You can copy the code to develop make your own apps for free!
How to create a mobile app for iOS & Android with a single code base
How to support multiple languages and internationalization in your mobile app
Common Widgets & Controls in a cross-platform App
How to support multiple screen sizes & screen densities — Responsive App Guide
How to add native code to your mobile App
How to easily style your App with Themes
How to add Animations to your App
How to add a Chat to your Mobile App
How to make a Weather App accessing a REST weather service
App Development Video Tutorials
Make Cross-Platform Apps with Qt: Felgo Apps
How to Add In-App Chat or Gamification Features to Your Mobile App
How to Make a Mobile App with Qt Quick Designer (QML Designer) & Felgo